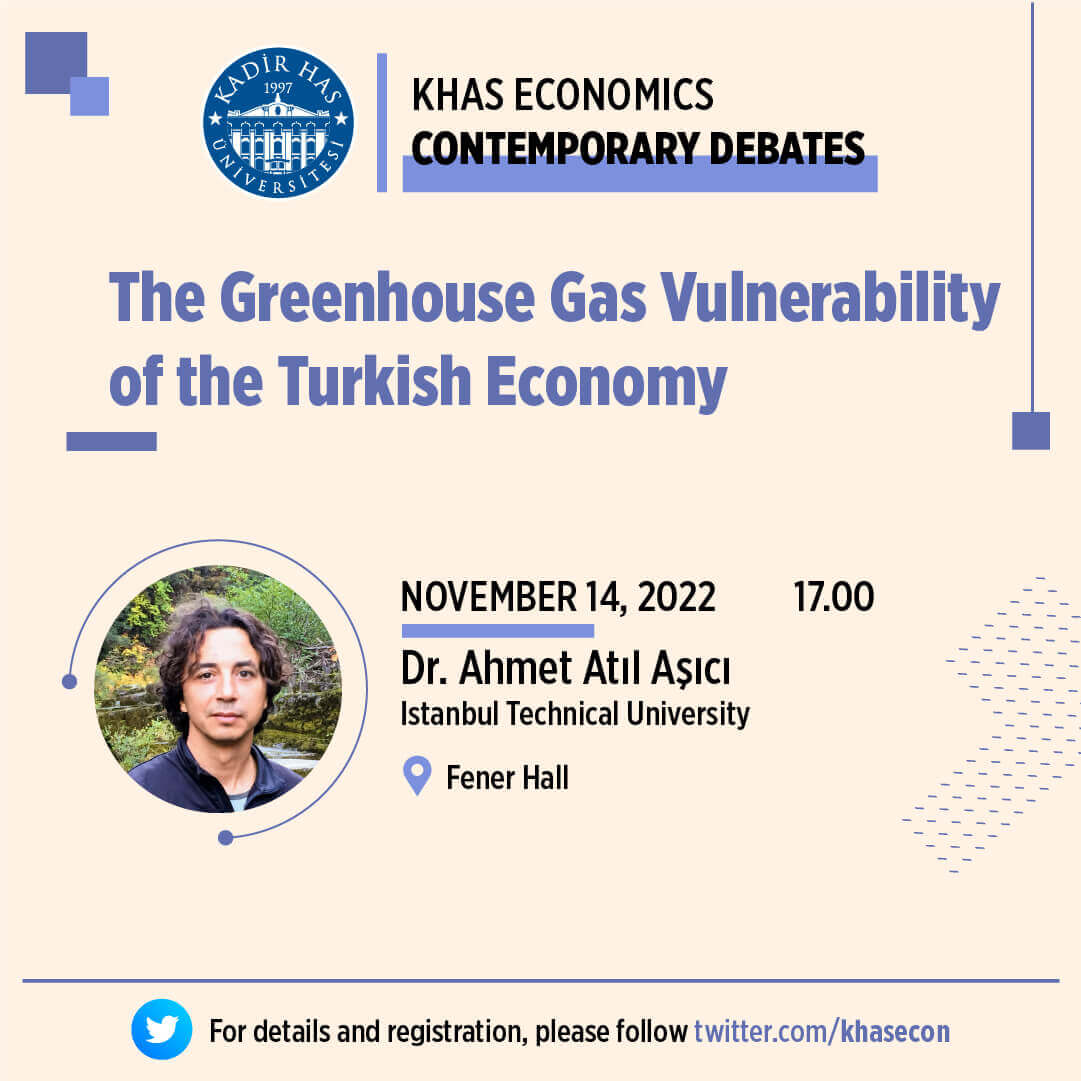 KHAS Economics – Contemporary Debates: Dr. Ahmet Atıl Aşıcı
KHAS Cibali Campus Fener Hall
Dr. Ahmet Atıl Aşıcı from Istanbul Technical University will be the next guest of Contemporary Debates, organized by Kadir Has University Department of Economics, with his speech "The Greenhouse Gas Vulnerability of the Turkish Economy" on November 14 at 5 pm in Fener Hall. 
The event will be in English.
About the Speaker: Ahmet Atıl Aşıcı has worked as an associate professor of economics at Istanbul Technical University, Department of Management Engineering since 2009. He received his PhD in Economics from the University of Geneva, Switzerland, in 2007. His current research concentrates on the green economic transformation. Aşıcı has published extensively on the relationship between economic growth and environmental sustainability and subjective well-being in respected academic journals.