KHAS EDUCATION MODEL AT THE FACULTY OF ACULTY OF ECONOMICS, ADMINISTRATIVE AND SOCIAL SCIENCES!
We convey universal values to our students​
We offer them all the competencies of our age
We present all ways of thinking that inquisitive and free-thinking minds need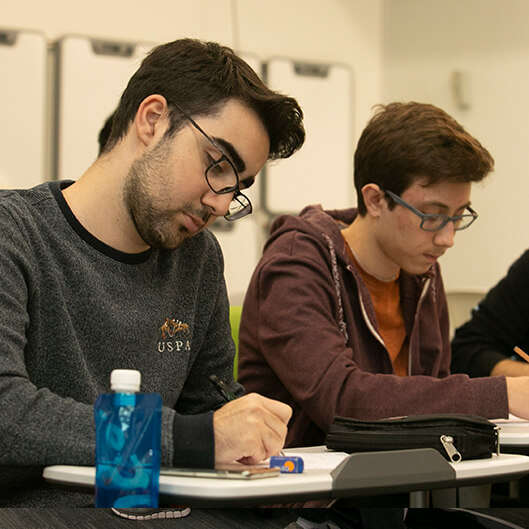 The Core Program provides a common academic curriculum for first-year students before they start to choose courses of their departments. Underlying the curriculum is the belief that a university should foster creative inquiry in students to prepare them for the rapid changes and new challenges in their fields and society.
KHAS New Education Model is entirely original, in line with the nature of the time and the new generation. It offers a quintessential education model in Turkey and the world, which will guide the world of the future and train competent professionals, researchers, and scientists for all sectors.
At Kadir Has University, we aim to be one of Turkey's most influential research universities. We continuously progress with the proper strategies and achieve phenomenal success. Here at KHAS, we create a difference with the work of our research centers and research projects.